HR tech company expertlead raises €9.5 million to connect companies worldwide with the best IT professionals
Berlin, August 2nd 2021: The HR tech company expertlead raises an investment of 9.5 million euros in a financing round to help companies find, evaluate and hire the right IT experts. The round is led by Acton Capital Partners, with existing investors SEEK and Rocket Internet also re-investing in the Berlin-based company. Kreos Capital joins the round as a new investor.
Technology takes the helm in recruiting
This round underlines the increasing importance of technology in the HR and recruiting market. In expertlead's case, AI-based algorithms are used in the entire IT recruiting process - from sourcing and matchmaking to qualification and hiring. What's special about the Berlin-based company is that, in addition to using artificial intelligence, it relies on the expertise of its own IT community to check the qualifications of IT specialists. This is done through peer-to-peer screenings via video interviews, technical Q&As and live coding tests.
Co-founder Arne Hosemann states: "In a market where work is still heavily manual, we rely on technology and automation along the entire value chain, but remain a personal contact for our customers. We gain automated access to millions of IT professionals - and only target relevant candidates. Because quality is the number one criterion in recruiting, we want to support companies in the complex task of correctly assessing the technical skills of IT candidates. No one can make this assessment better than the IT experts from our freelancer community. The remotely conducted eye-level technical interviews, at the same time lead to a first-class candidate experience."
In addition to the placement of IT freelancers on a per-project basis, expertlead also offers clients the technical qualifications of IT applicants. Companies looking for IT experts for permanent employment can have their applicants tested for their technical suitability, and thus can significantly accelerate the recruiting process. The advantages: full transparency, guaranteed skill-job fit and the certainty to select the right candidate. After all, the technical skills of the candidate are evaluated objectively according to quantifiable criteria, which also helps to avoid potential bias or prejudices within the process. Freelancers who are part of the expertlead community can work as technical interviewers alongside their project work and benefit from challenging projects, training opportunities and numerous benefits - such as discounted access to insurance, co-working spaces and hardware.
Melissa Donohoe, Vice President at Kreos: "Those who understand and can bridge the needs of high-growth, innovation-driven companies with the expectations of highly competitive IT talent own the future. We are convinced that expertlead's synergy of smart technology and an engaged community is the right approach to win the battle for sought-after IT talent, and we are very much looking forward to working with the team and supporting expertlead's success story."
expertlead co-founder Alexander Schlomberg adds: "The trust of the existing investors, and the new addition of Kreos Capital as an investor, strengthens our resolve to become the global market leader in IT recruiting and to make our vetting process the global standard in tech recruiting."
Investment will fuel tech development and an additional SaaS business model
The raised money will be invested into the development and expansion of new and existing tools. On the agenda is the further development of expertlead technologies for talent identification, evaluation and matchmaking. In addition, the currently 100 members strong expertlead team, shall continue to be expanded in a targeted manner. Particularly exciting, is the planned expansion of expertlead's own offering to include a SaaS business model. The latter will allow companies to self-approach millions of IT professionals, interested in a permanent position, in a targeted and automated way, while fully understanding their technical suitability. Due to strong demand, expertlead is expecting a +500% increase in revenue this year compared to last year. The SaaS recruiting software developed by expertlead is already being used by Futurepath, among others, to recruit IT experts exclusively for the Volkswagen Group, and it is to be made available to more and more customers in the future. It provides direct access to all the tools from the expertlead toolbox: whether it's about finding suitable IT talent, evaluating potential candidates or managing the hiring process.
2 Aug 2021 - 3 min read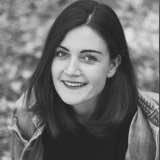 Katharina Höll
Senior Communications Manager