Tech freelancer community expertlead launches expertview, a new service to outsource interviewing for tech job candidates
Berlin, 4th of November 2019. expertlead, the global community for highly qualified tech freelancers, is expanding its product portfolio with expertview. The Berlin startup is now vetting its corporate and start-up clients' tech job candidates as a separate service. The technical interview method that was developed specifically by and for expertlead to qualify its own freelancer community is now being rolled out to companies hiring full time tech talent.
The technical qualification of tech job applicants represents a major challenge for many companies as it is very time, resource and cost intensive. In addition, candidates are often discouraged by lengthy and opaque processes that are not technically challenging enough nor correspond to their expertise area. Aimed at improving both the candidates' experience and the technical skill evaluation, expertlead with expertview offers technical interviewing as a service. Candidate sourcing remains with the client, expertview only focuses on the technical qualification of the applicants.
"With expertview, we are fulfilling the wishes and needs of many of our customers that have repeatedly asked us to provide them with the same testing procedures we use for our highly qualified freelancer community for their own full time tech job candidates. This is how the idea was born to offer our technical qualification as a service. The advantages are obvious: with us, companies can reach their tech recruiting targets faster without having to compromise on quality or candidate experience" says Arne Hosemann, co-founder of expertlead.
expertlead has established a multi-stage quality screening to ensure the quality of its own freelance community. In addition to a personality interview and a coding test, the qualification process also includes a 90-minute technical peer-to-peer interview. For this interview, which is now offered as a separate service by expertview, a member of expertlead's own tech community who has a similar technical background is selected as an interviewer. The senior developer conducts the interview remotely with the potential candidate via screen sharing and video. In order to ensure the quality of the interview, it is recorded and clients are able to review it. The interview for software developers consists of a theoretical and a practical part in the form of a live coding session. After each interview, the client receives a detailed online report on the candidate's skills with a recommendation for action and the recorded video.
This interviewing procedure, which was developed together with the existing tech community, is one of the core USPs of expertlead and has already proven itself in several thousand interviews with tech freelancers. Thanks to the cooperation with its own community of over a thousand vetted developers, expertlead can test a considerably broader range of programming languages in the necessary depth than it would be possible for a sole company.
Due to a large number of interviewers available remotely across different time zones, expertview can significantly speed up the recruitment process for companies, review the technical skills of applicants in detail and ensure a positive experience for applicants helping companies to gain a decisive advantage in the war for tech talent.
Arne Hosemann concludes: "Our mission is to help companies identify the best tech talent. With expertlead, we are their go-to partner for access to a technically tested tech freelance community on a project basis. expertview is the next logical and natural step for us as companies can now use our technical peer-2-peer interview to identify and close full time talent. We continue striving to help companies gain faster access to leading tech talent and to drive digital innovation."
4 Nov 2019 - 3 min read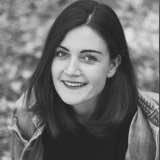 Katharina Höll
Senior Communications Manager