Tech startup expertlead and CARIAD launch joint venture Futurepath
With the new joint venture, Futurepath, expertlead is recruiting IT professionals together with CARIAD, the software company of the Volkswagen Group.
The aim of the partnership is to bring together the best IT experts from various disciplines to implement future-focused mobility projects for the Volkswagen Group.
The new joint venture uses the recruiting software developed by expertlead to automatically find and technically assess suitable IT specialists.
Berlin, September 6, 2021. expertlead, HR tech company, has founded a joint venture together with the Volkswagen Group company CARIAD. With the new joint venture Futurepath, the Volkswagen Group software company is expanding its collaboration with Berlin-based tech start-up expertlead, which has been in place since last fall, to further professionalise the recruitment of IT experts in the mobility sector. Using the recruiting software developed by expertlead and the know-how of the global IT community, CARIAD and the Volkswagen Group will be able to automate the recruiting of IT specialists and technically test their suitability. In addition, an interview process developed by expertlead with experienced IT professionals guarantees a positive candidate experience for applicants. Futurepath thus builds on expertlead's expertise in tech recruiting and assessment and will offer it in a customised manner. CARIAD holds a 49 percent stake and expertlead a 51 percent stake in the joint venture.
The aim of the joint venture is to bring together the best tech experts from diverse disciplines in order to implement future-focused mobility projects at Volkswagen and enable the digital transformation to a software-based mobility group.
CARIAD intends to grow further in the coming years. In order to identify and hire competent digital experts, CARIAD is now teaming up with the startup expertlead. The Berlin-based tech company specialises in the recruitment and technical qualification of IT experts.
Customized solutions in tech recruiting
Futurepath's offering includes various services to find the right professionals depending on CARIAD's needs and requirements. These include recruiting IT experts for permanent positions, as well as technical qualification of IT applicants.
By means of a technical peer-to-peer interview, the quality of applicants can be tested across different programming languages. This peer-to-peer interview process, which expertlead developed with the help of its own community of tech experts and in which experienced community members act as interviewers, is one of the company's key unique selling points.
In this way, expertlead relieves companies of the complex quality screening of applicants from the IT sector. Previous expertlead customers include well-known companies such as Lufthansa, Miele, Oetker Digital, Delivery Hero, Klarna and the German fintech Trade Republic. expertlead is now bringing its expertise to Futurepath to help VW Group find highly qualified tech experts in the future.
Dr. Rainer Zugehör, Chief People Officer (CPO) at CARIAD: "At CARIAD, we're rethinking the collaboration model for tech teams in the automotive industry. Agile working is at the forefront. This means working in teams with flat hierarchies and fast decision-making processes. Futurepath supports this approach and helps us identify tech talent even faster and quickly check their suitability with innovative tech checks. In just 12 months, we've recruited over 1,000 engineers and software developers from all over the world at CARIAD. This is an extraordinary achievement by the entire recruiting team. But we need to continue to pick up the pace in order to achieve our goal of developing 60 percent of vehicle software ourselves at Volkswagen by 2025. The existing global network of IT experts at our new joint venture partner expertlead will help us achieve this."
Alexander Schlomberg, Co-Founder and Managing Director of expertlead, added: "We are proud to be able to contribute to supporting one of the world's leading automotive groups in the war for tech talent through the software we have developed. We look forward to working with the Volkswagen Group in the future and bringing together the best IT talent worldwide to drive digitalization in the mobility industry."
7 Sep 2021 - 2 min read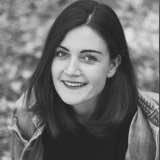 Katharina Höll
Senior Communications Manager